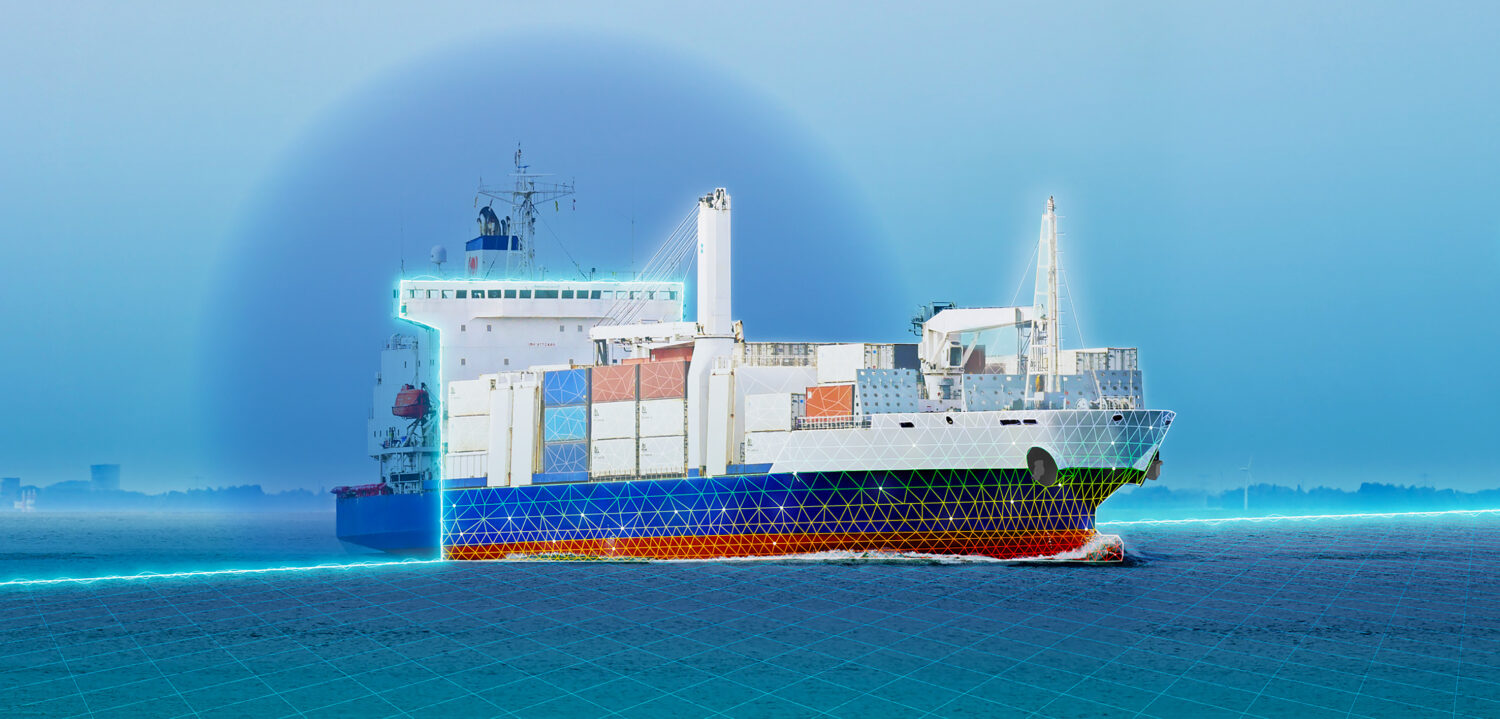 Challenge
Periodic class approval requires that every marine vessel passes through inspection procedure. The objective of a ship inspection is to verify the structural strength and integrity of essential parts of the ship's hull. During the inspections hardly accessible or cluttered spaces need to be reached, however human intervention is likely dangerous and time consuming, and in overall brings significant risks and expenses. In this scenario, remote visual inspection (RVI) and non-destructive testing (NDT) are optimal solutions to certify the compliance and fitness of the vessel hull structures.
Solution
Open Cascade offers an advanced software solution which is based on 3D reconstruction from video and images for the smart management of a structural digital twin of a ship. The structural model can be augmented by visual (video footages and images) and auxiliary (structural and FEM calculations) data from remote robotics inspection which is used for 3D photogrammetric reconstruction. The collected data is processed to build consistent models of the scanned environment which can be represented as a mixing of hybrid 3D data: CAD models, point clouds, textured meshes, photos, videos, and annotations. This allows the inspection and early defects recognition for ship equipment. Easy and intuitive navigation in the virtual space and the access to all the information associated with any point of interest is possible. The high quality of 3d reconstruction of inspected spaces allows operators to feel their presence in the virtual space as if in reality. The solution has a set of data links for design and calculation software and enables data exchange between shipyards, owners and class societies.
The solution eliminates the need for humans of physical interventions: it grants a virtual replica of a real object with the possibility for native 3D navigation. End-to-end solution for remote visual inspection (RVI) and non-destructive testing (NDT) enables compliance with relevant standards.
Business value
Digital twin of a ship is a key enabler for end-to-end digital workflows in ship certification and inspection. Open Cascade proven remote visual inspection methods allow drastically save time and costs needed for ships inspection, ensuring timely detection of hull defects or damages as well as checking of critical components, signs of leakage or areas subject to corrosion.
---