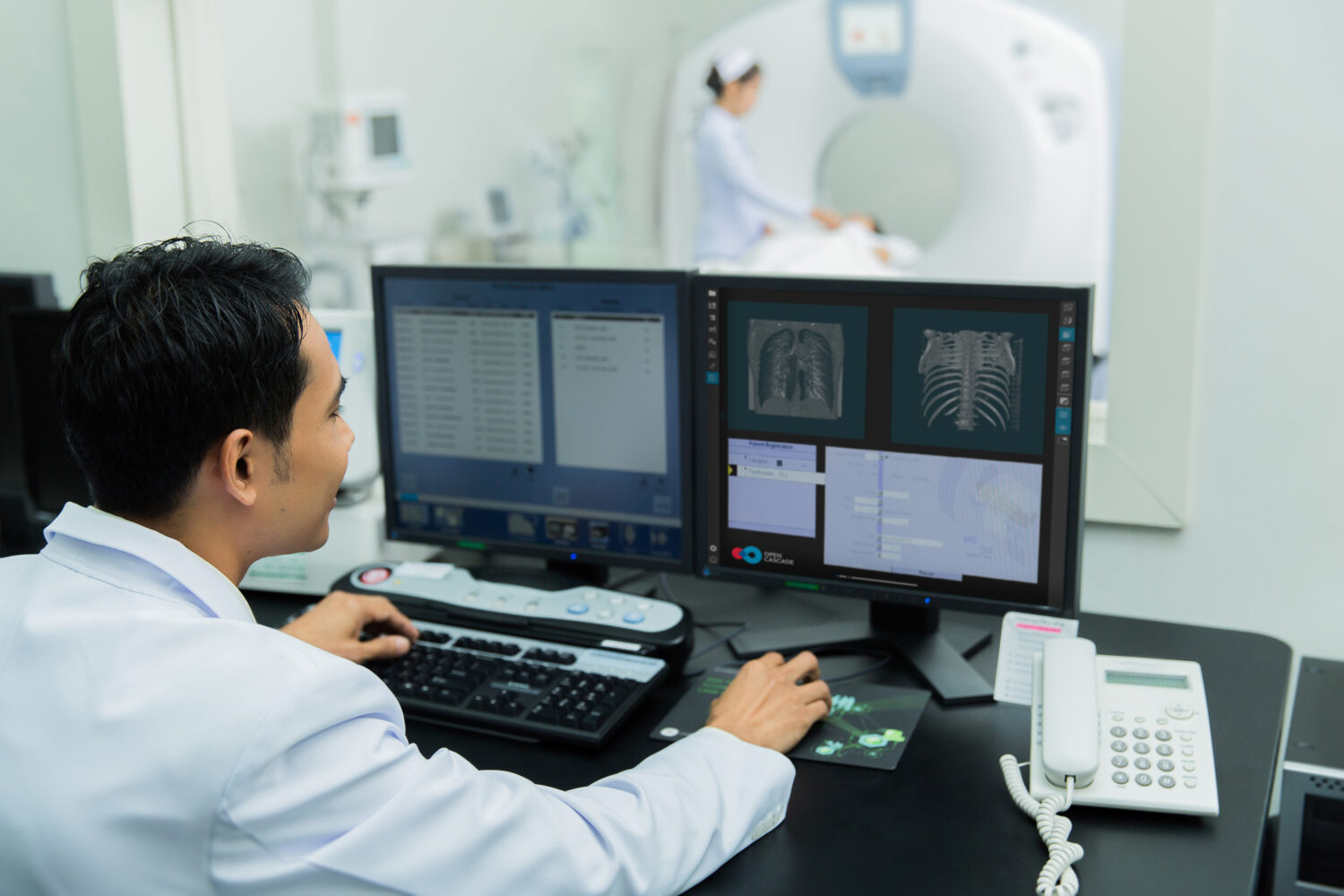 Challenge
3D visualization of industrial computed tomography results have tremendous potential when it comes to non-destructive testing and quality control procedures. What for medical field, specific slices are used mostly for diagnosing, however 3D volumetric data is a backbone for such operations as prosthesis, computed-assisted surgery, etc. In this regard, hardware independent solution for handling large amount of heavy volumetric data is in high demand on both industrial and medical market, opening new opportunities for these sectors.
Solution
Open Cascade offers high-performance software solutions based on visualization and processing technology for volumetric datasets obtained from computed tomography equipment. Level-of-detail (LOD) approach implemented in the solution gives the opportunity to display almost unlimited industrial volumes of CT data.
The proprietary technology allows building a unique CT solution or enhancing an existing software for 3D volumetric data processing, by adding specific functionality. The resulted solution can be enriched by visualizing of voxel and polygon data, including textured meshes, together. Planar sections with arbitrary orientation, combination of several sections on one or several views helps in making detailed analysis. Multiple clipping modes including Boolean combinations of clipping planes let users explore a part to the extent they need. Density distribution along the part is perfectly displayed and can be easily explored.
Thus, Open Cascade offers added-value to tomography equipment manufacturers, granting vendor-agnostic solutions and flexible licensing approaches. The applications built on this technology range from industrial manufacturing and healthcare segments to research needs in the fields of geology, life science, archeology, etc.
Business value
CT scanners manufacturers receive proprietary (vendor agnostic) software solutions for CT inspection, that brings added value to their products, enhances user experience and attracts new customers.