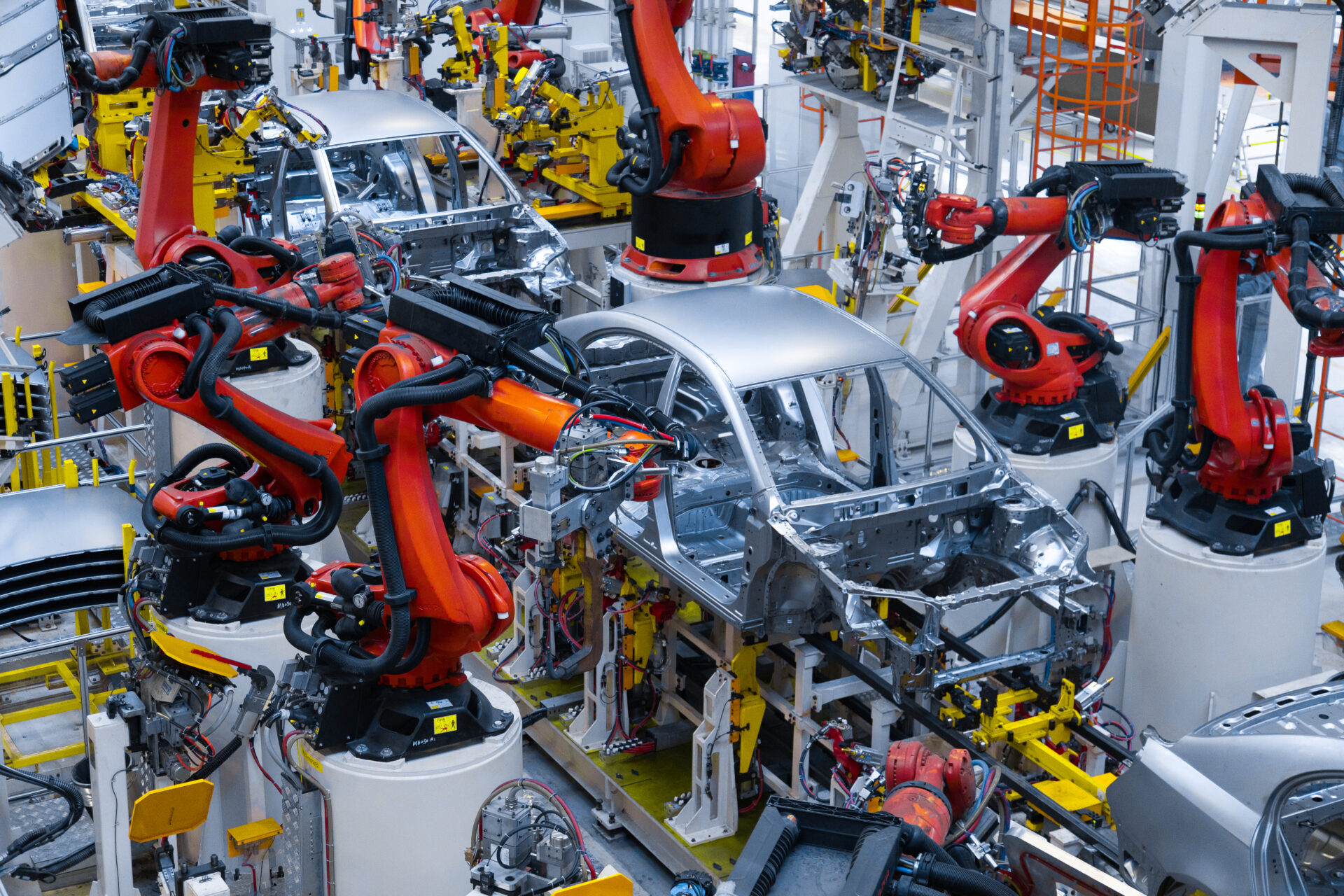 Today cars manufactures are pressured by sophisticated customer requirements on the one side and booming modern technologies on the other. To gain a competitive advantage, it is very important to have a strong trusted partner who always comes with well-timed solutions. Possessing unrivaled experience and domain expertise in industrial
CAD solutions
Open Cascade addresses the most challenging trends of today's automotive industry allowing its clients to always stay one step forward. The company helps automotive manufacturing enterprises to adapt innovative technologies, break organizational silos, and smoothly perform digital transformation by integrating complex software solutions in customer's environment.
Create state-of-the-art vehicles by leveraging the most up-to-date technologies:
Collaborative design review  — optimize your day-to-day design review operations with web-based or desktop software solutions for iterative work. Enable all stakeholders to quickly commit to design review, timely detect errors and deviations, and accelerate time-to-market.
Digital Twin — optimize cars manufacturing and increase quality and operational performance with a solution powered by Open Cascade Commercial Platform. It can aggregate heterogeneous data from various sources, such as IoT sensors, PLM, MES, ERP, simulations, etc. around hybrid 3D model and make it accessible to all stakeholders through the web browser. Smoothly merged with IoT sensors data, AI, VR and AR, a digital twin forms the core basis needed for timely interventions and right decisions at the operational level.
Solutions for engineering efficiency — pre- and post-processing solutions converging visualization and data processing and preparation functionalities for such industry-specific tasks as: analysis and simulation of power density, energy efficiency, flexibility, vehicle dynamics , thermal-hydraulics management, non-linear deformations, etc.
End-to-end workflow for manufacturing simulation — intelligent aggregation and conversion of the manufacturing simulation data and auxiliary data received from equipment suppliers enables kinematic simulation for automotive industry.
Storage and visualization of industrial data — a centralized and scalable storage and visualization of massive 3D inspection data, other 3D and engineering data coming from different sources. Different options for deployment are possible: locally as well as in an enterprise or public cloud. Vendor agnostic solution with a variety of robust connectors serves as the integration framework for customer-specific data processing methods and algorithms.
Drawingless shopfloor — seamless information streaming from engineering to the shop floor. The solution serves for quick and effective sharing of intricate 3D datasets among project collaborators on different levels, rapid 3D design modifications and updates in case of workflow changes for better manufacturability.
Interactive work instructions  — software solution for creating detailed, step-by-step work instructions (WI) using the actual 3D model and information about product configurations. Data-driven approach is achieved by close integration with PLM system.
Online product catalogues  — boost product's attractiveness by adding interactivity with its 3D visualization in the web. The solutions utilize original CAD models from engineering, but prior to product visualization 3D models are being simplified and protected for online use.