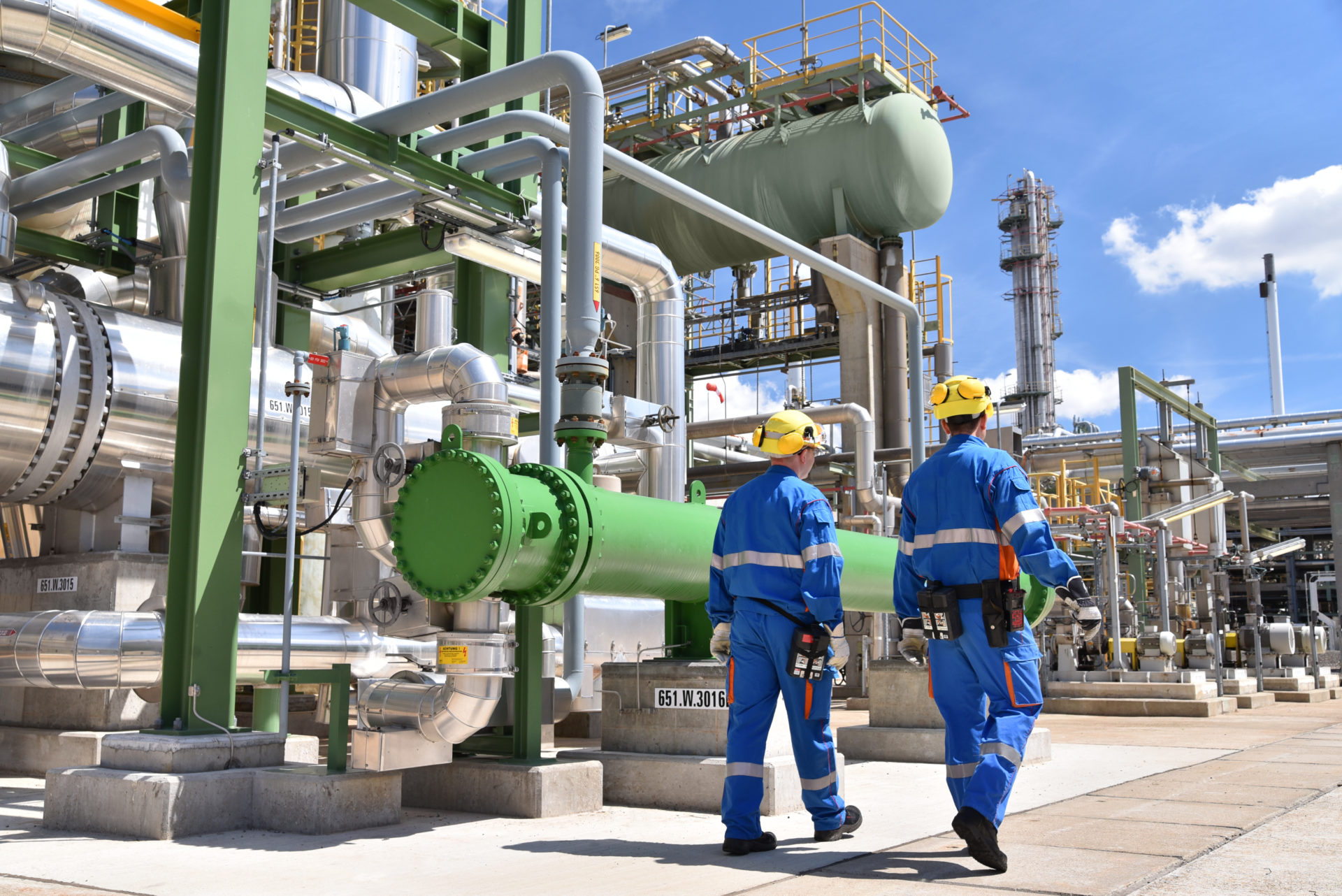 Digital transformation plays a significant role and presents large potential for chemicals with the aim to accelerate innovation, optimize across value chains and create new channels to market. Businesses are looking for new ways to achieve operational efficiencies while being focused on their plants. Possessing unrivalled expertise in industrial CAD field, Open Cascade comes with intelligent software solutions for chemical engineering: from big data collection and storage, thought seamless integration of different enterprise systems up to specific solutions, digital twin, chemical engineering simulation software, etc. — the company helps the industry players with smarter plant operations, faster engineering process and better commissioning.
Go digital and establish hyper connectivity among industrial systems and assets:
Information management of industrial facility through 3D digital twin — a solution for aggregation of all plant project data, coming from various sources, and creation of a consistent 3D chemistry model. With a 3D representation at hand, users get quick visual clue to data. Artificial intelligence is utilized in the solution for information quality check by controlling of completeness, consistency and correctness of project data coming from different sources.
Storage and visualization of industrial data  — a centralized and scalable storage and visualization of massive 3D inspection data, other 3D and engineering data coming from different sources. Different options for deployment are possible: locally as well as in an enterprise or public cloud. Vendor agnostic solution with a variety of robust connectors serves as the integration framework for customer-specific data processing methods and algorithms.
Customization of plant engineering  — semi-automated transformation and processing of 2D paper drawings and scans of P&ID documents into digital data and intelligent diagrams. It is an indispensable solution for the development of the control systems in the chemical processes and it serves to estimate the capital cost.
Simulation scenarios  — perform virtual scheduled reparations or maintenance, security checks, simulation of emergency preparedness, response training and intervention scenarios with best-in-class solutions for interactive simultaneous visualization of point clouds, laser scans, CAD etc.