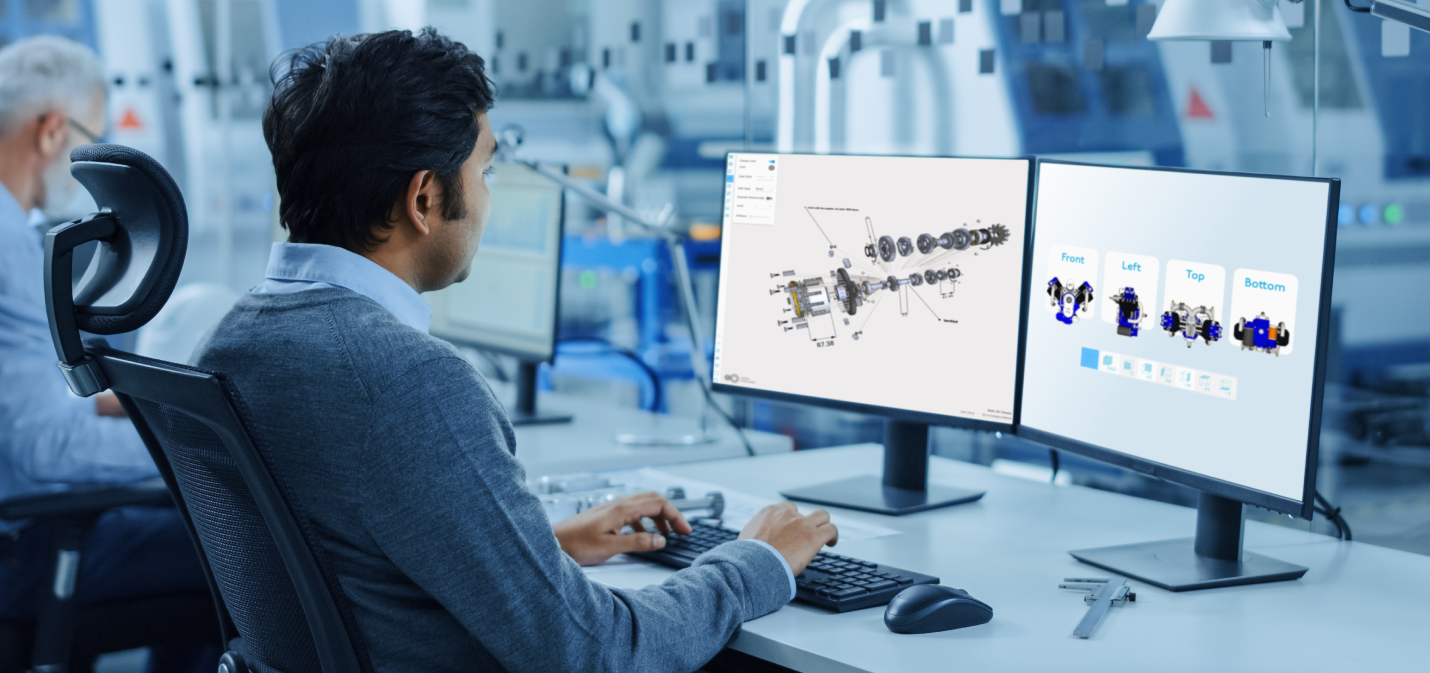 Step-up solution for bringing your CAD products to a website
Keeping up with two modern trends such as immersive computing and migration from on-premise to web, Open Cascade offers a unique development package of software components for short-time creation of 3D-rich web applications —
Web 3D Viewer
, which is a part of 
Open Cascade Platform
.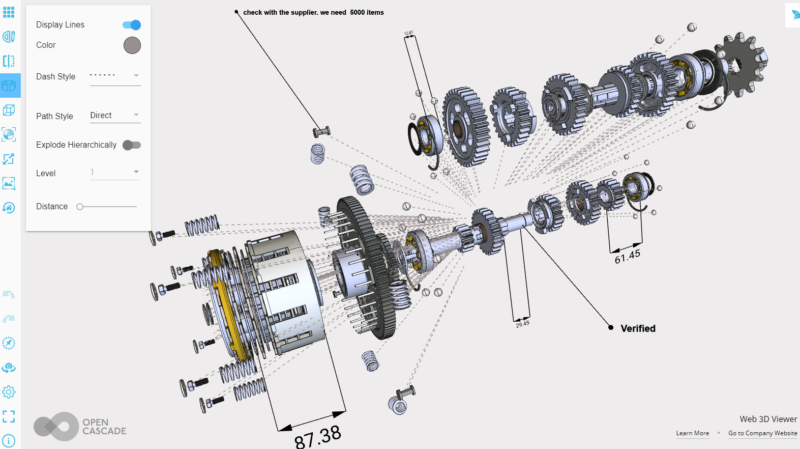 Try a Free Demo
The package consists of two components:
WebGL 3D viewer — the component responsible for CAD rendering and visualization in a web,
Presentation Generator (BSON generator) — the component responsible for conversion of CAD files to internal binary presentation format (BSON) that can be displayed in a web browser with help of WebGL 3D viewer component.
Standard functionality* included into Web 3D Viewer:
Navigation and rotation
Standard views and various display modes
Measurements
Annotations
Clipping planes and capping
Exploded view
Snapshots
Object browser, synchronization of the selection between browser and 3D view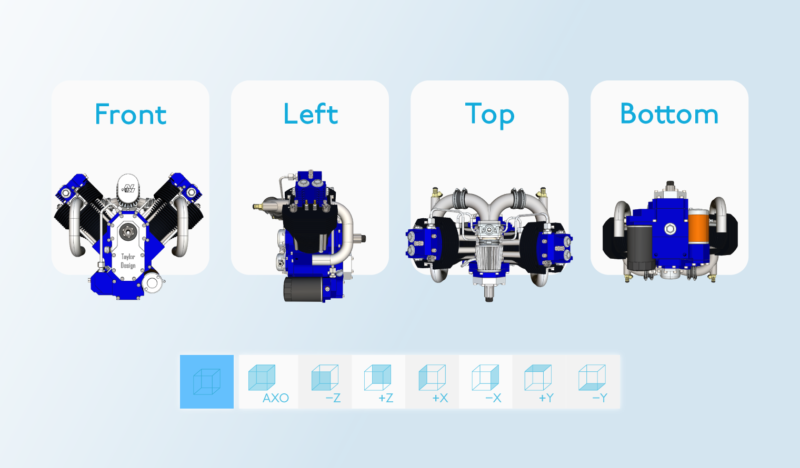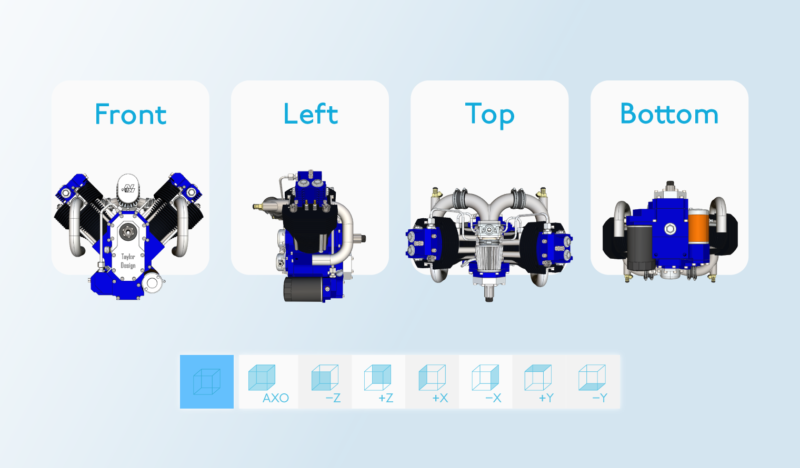 Start your web project with a solid basis or finish a puzzle with a missing piece:
Create a stand-alone solution to view, analyze and share CAD models online
Enrich your website with an interactive 3D viewing capacity
Build in a 3D viewing capability into existing web-based solution or application
What makes Web 3D Viewer stand out:
Apart from a simple viewing capability you receive a set of specific engineering-oriented features needed for CAD models analysis
You make one-time payment for the development toolkit: no subscriptions and prolongations are required
Time-proven expertise and ready-to-use development tools to customize your future web viewer solution
Unlimited number of models and storage – we offer you flexibility and scalability from the very beginning
Key advantages for developers:
Compatible with both WebGL 1.0/2.0
JavaScript API layer offers a subset of functions for scene scripting
Three.js renderer- display of custom actors
Supported web browsers:
Mozilla Firefox version 54 or newer (WebGL 2.0)
Google Chrome version 59  or newer (WebGL 2.0)
Microsoft Edge 40  or newer (WebGL 2.0)
Apple Safari (WebGL 1.0)
Supported file formats for reading:
Neutral file formats: STEP, IGES,
Native file formats*: CATIA v.4/v.5/v.6, Solidworks, Solidedge, JT, NX, CreoElements (Pro-Engineer), Inventor, ACIS, Parasolid, 3DM (Rhino), IFC, Revit, CADDs,
Mesh file formats: OBJ, STL, PLY, FBX, CGR,
Internal file format: BREP, XBF.
*The support of native formats is available as an extension to the standard functionality under additional license. Contact Open Cascade to get more information.