CAD Processor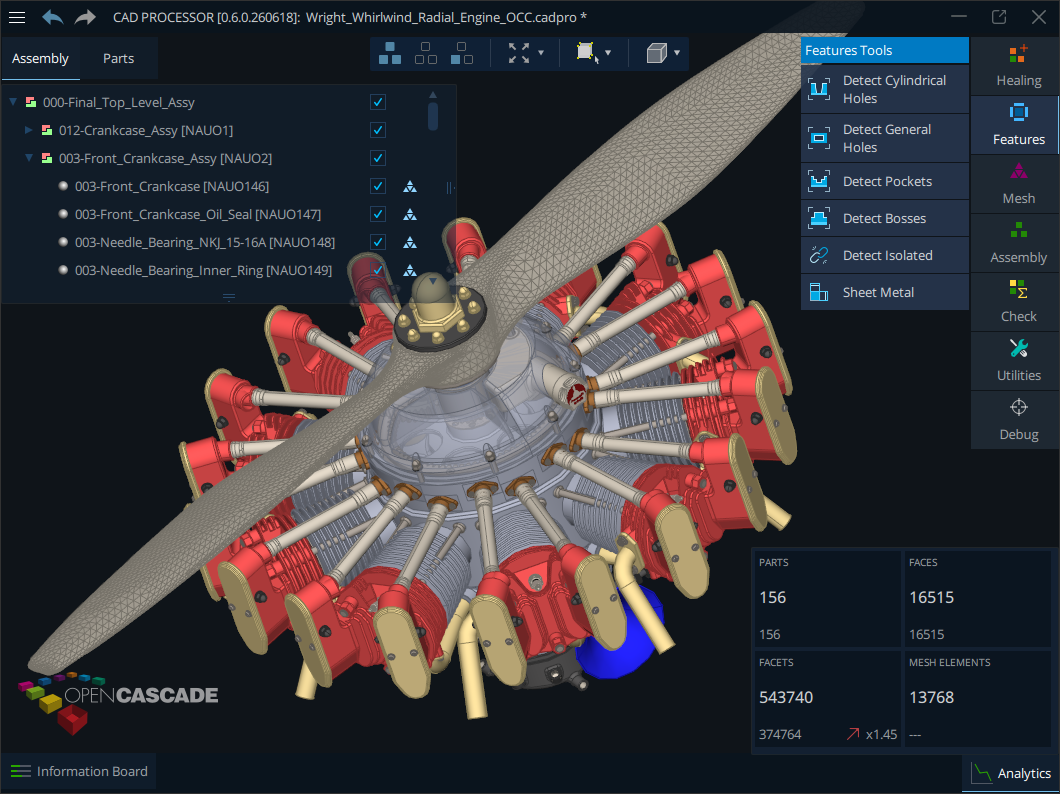 3D data simplification, repair, and conversion
CAD Processor offers a rich palette of 3D transformation operators aimed to prepare existing Digital Mock-Ups (DMUs) for downstream engineering use. A few typical scenarios include
 IP protection during collaboration between remote engineering contractors
 Optimizing 3D data for Outfitting Design
 Simplifying 3D data for FEA
 VR/AR scenes preparation
We offer CAD Processor functionality in various forms, specifically:
 CAD Processor UI: Easy to Use & Easy to Learn desktop application lying on the edge of modern user experience. Select parts and assemblies and apply simplification operators in a couple of clicks.
 CAD Processor CLI: batch utility for automation of industrial processes without human participation. Write your own simplification scenarios of virtually unlimited complexity.
 CAD Processor Software Development Kit (SDK): API for integrating DMU processing functionality into your software. Take advantage of powerful simplification facilities within your application.
Learn more from our introduction video:
Free evaluation
Download of an evaluation version is coming soon. For now please contact us.