Customer profile
Established in 1974, Samsung Heavy Industries (SHI) is now one of the largest shipbuilders in the world and one of the "Big Three" shipbuilders of South Korea. SHI's main focus is engineering, procurement, construction, commissioning and the delivery of: transportation ships for the commercial industry, topsides modules, drilling and floating production units for the oil and gas sector, gantry cranes for fabrication yards, digital instrumentation and control devices for ships, and other construction and engineering services.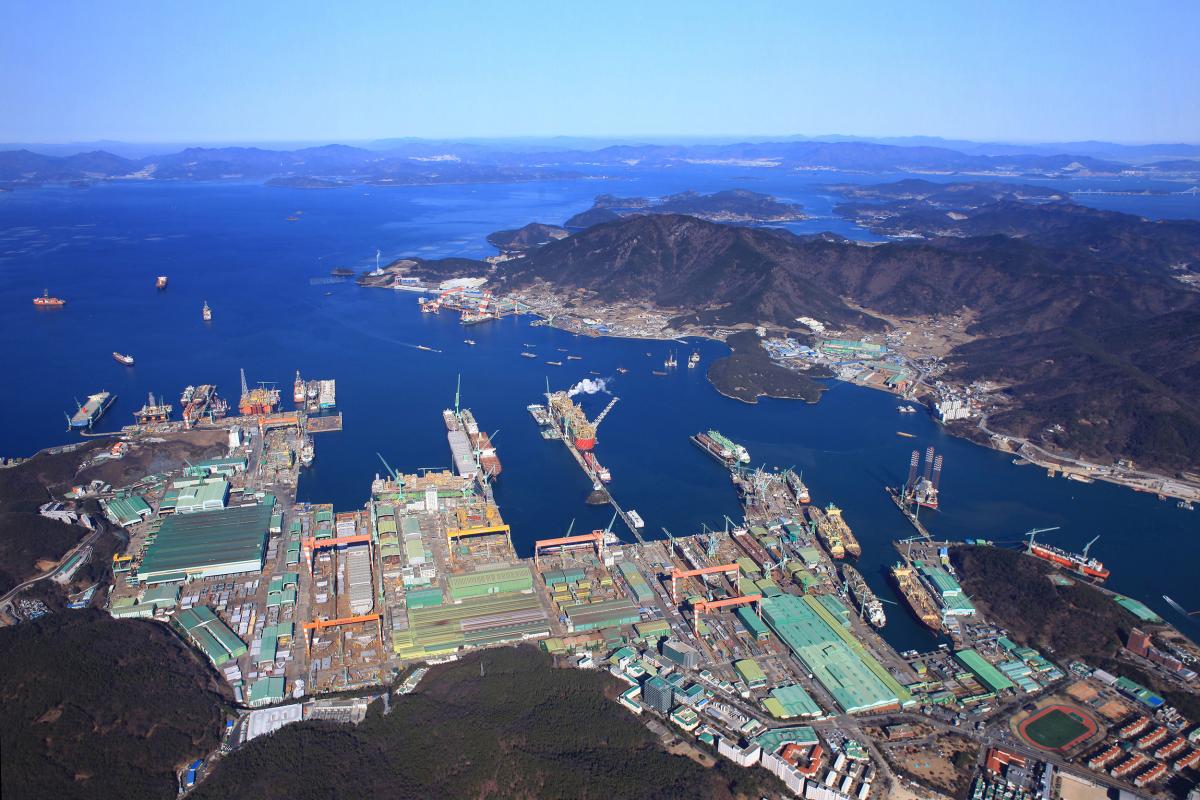 Business challenge
Back in 2015 SHI was looking for a technology partner, which would assist them in creating a completely drawingless shopfloor to assure digital continuity of all integrated solutions and empower the cyber-physical manufacturing system to work at the speed of Industry 4.0.
SHI is establishing a digitalized and future-oriented Smart Yard where all manufacturing information in the Yard, including 3D data, is serviced and managed by being connected with ICT as well as optimized by means of interlinking of each other organically.
Technology solution
An advanced DMU processing, 3D modeling and visualization experience of Open Cascade jump-started the partnership between two companies: SHI chose Open Cascade as a technology partner for the internal development of a software solution — aggregator of industrial 3D data in JT format with the visualization and advanced management capability. It was assumed that all JT objects would be correctly grouped and visualized in one scene representing CAD models of real industrial facilities — ships, oil tankers, FPSO, offshore platforms, etc.
It was not by chance that manufacturing data was stored in JT format. This is an industry focused, high-performance, lightweight, flexible file format intended for representation of 3D products. JT files can contain assemblies of industrial scale (up to 100 000 parts). SHI intended to provide quick remote access to manufacturing information via desktops and tablets to unlimited number of engineers.
Open Cascade's unique business model allowed mixing of off-the-shelf open source and commercial tools based on own technology and specific developments.
The company provided SHI with an interactive industrial solution for visualization, analysis, inspection and sharing of large-scale datasets. Advanced functionality has never stopped being developed, for example, animation and objects' movement simulation in 3D scenes has been recently added conforming to customers' needs. Supplemented by walk-through mode the solution represents an alternative digital environment, ensuring that users can easily navigate through CAD models of real objects, remotely inspect facilities, prepare and simulate emergency, maintenance, retrofitting scenarios, etc.
The resulted software solutions provided by Open Cascade established digitalized and future-oriented Smart Yard — a virtual environment, where all manufacturing information is serviced and managed via desktop and tablets, and an unlimited number of engineers have access to large digital mock-ups. A completely drawingless shopfloor due to large 3D datasets availability on mobile devices assures digital continuity of all integrated solutions and empowers the cyber-physical manufacturing system to work at the speed of Industry 4.0.
As a technology partner and 3D expert consultant, Open Cascade has been delivering its rich experience to consult SHI in complex visualization and 3D software development ensuring the customer to quickly move its digital agenda forward.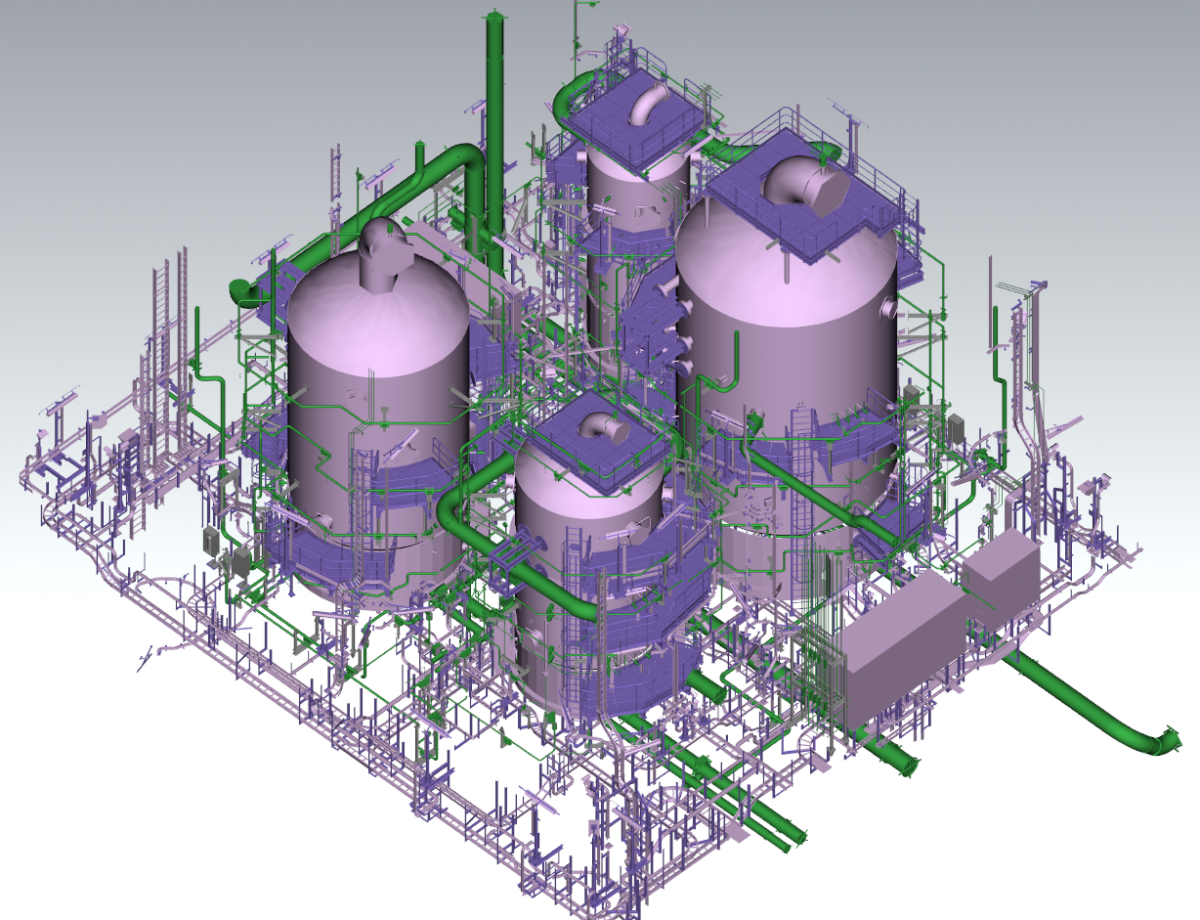 Business value
The partnership with Open Cascade went for SHI far beyond just offering a software solution. With more flexible and faster means to exploit industrial objects and facilities on a near real-time basis, SHI optimized its operating procedures, speeding-up the decision-making and significantly reducing the time needed to perform daily tasks. The fact that the industrial data was centralized and allocated in a single solution available to a large number of users, released the customer from deploying complex infrastructure and resulted in considerable savings on IT.
With a deep understanding of automation processing, Open Cascade let SHI seamlessly implement its solutions in the internal infrastructure and, what is the most important, continues ensuring smooth digital journey for SHI helping the customer to achieve sustainable productivity gains.