Product Partners
DataKit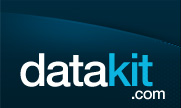 Created in 1994 by Francis Cadin, a former GOSET's consultant and STEP expert from ISO, Datakit is a leader in the CAD data exchange market. Based in Lyon (France), Datakit also has offices in Marseille and Carcassonne.
More information about Datakit is available at datakit.com.
Please, check the list below to familiarize with all translators offered by DataKit which constantly keeps expanding their product line.
Ledas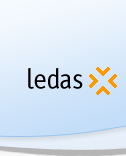 LEDAS Ltd. is an independent software development company founded in 1999 in Novosibirsk, Russia. It is based at Novosibirsk Scientific Centre of the Siberian Branch of the Russian Academy of Science. A leader in constraint-based technologies, LEDAS is a well-known provider of computational software components for PLM (Product Lifecycle Management) solutions: geometric constraint solvers for CAD/CAM/CAE, optimization engines for project management, work scheduling, and meeting planning, as well as interval technologies for knowledge-based engineering and collaborative design.
More information about LEDAS is available at ledas.com.
LEDAS Ltd. provides its LGS technology components for implementing constraint-driven design in applications based on Open CASCADE Technology.