Asset Revamping Web Platform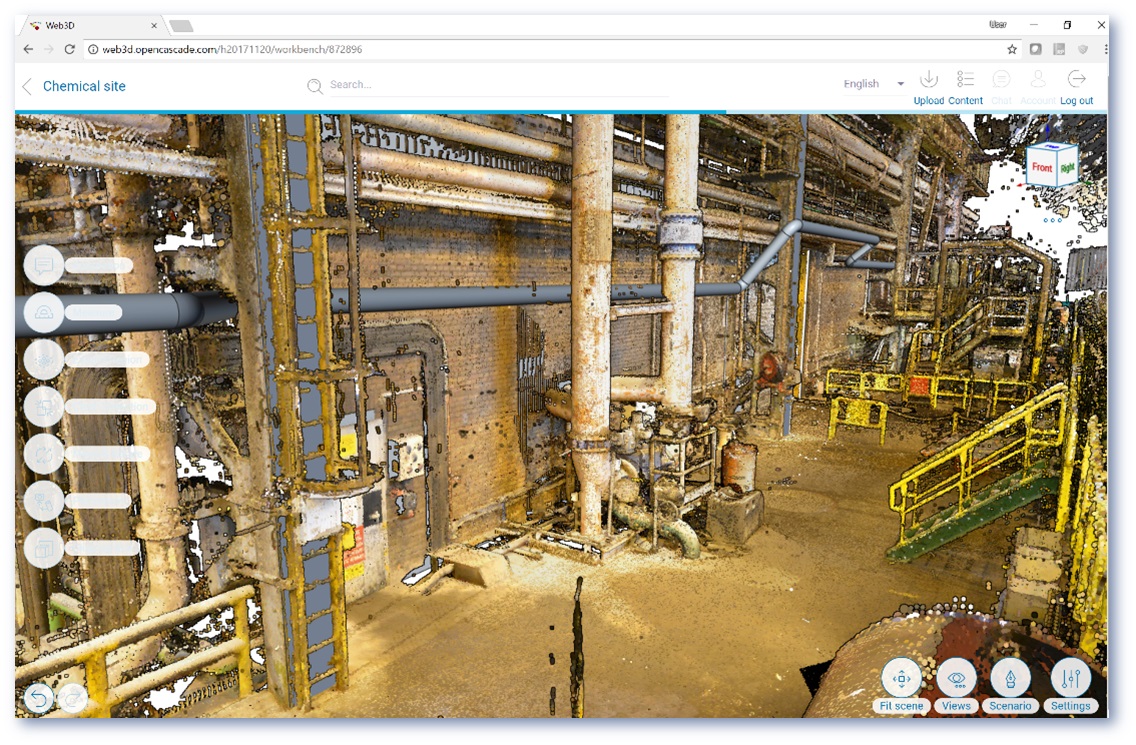 Visualize, Simulate and Operate an Industrial Asset
Remote web access
Simple, secure and interactive remote access to all your data: real-world scans, virtual digital 3D and asset / process information.
Easy but powerful
Our advanced 3D technology allows easy simulation of change or intervention scenarios for all users directly from their offices.
Cheaper operations
Collaborative, Interactive and Mobile environment to support your Operations & Decisions in Context with simple to use tools.
 3D in a Web browser
 All data in the same place
 Interactive, Interactive and easy to use
Main capacities

Advanced capacities

 

Interactive access to very large 3D data via a simple web browser

 

Dedicated servers or secured cloud

 

3D CAD connections (PDMS, etc.)

 

One-stop shop: technology & service

 

Customization for every client

 

All data in the same place

 

Point cloud, 3D DMU, photos and more data

 

Visualization & Manipulation

 

Measurements & Clash Analysis

 

3D objects creation and modification

 

Create / play user scenarios

 

Annotations & Attachments

 

Integration with external data & IT systems

 

Sharing & Collaboration