High Performance Visualization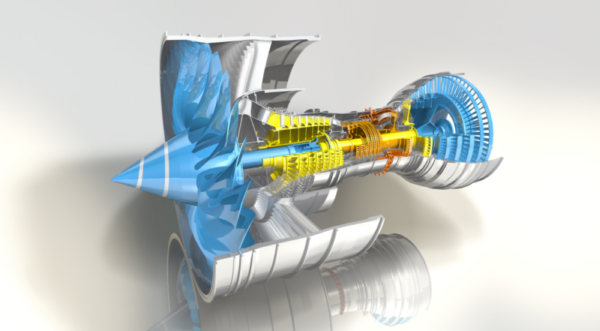 Open CASCADE Technology allows to build graphics of interactive applications with ease
3D/2D data visualization and selection
Open CASCADE Technology is able to display both 3D and 2D data sets in flexible and customizable way. Data visualization is managed through the presentation services that allow to customize object representation, in particular using application-specific display modes, by assigning colors, materials & textures and other graphic attributes. Along with graphic presentation of geometric models (shapes) and discrete objects (meshes), Open CASCADE Technology provides algorithms to display text, dimensions, constraints, datums, trihedron objects, etc. Additionally, Open CASCADE Technology provides a 3D viewer component that is used to display 2D/3D presentations and apply standard viewing operations such as scaling, panning and rotation.
The 3D viewer supports various kinds of lights (spot light, positional, directional & ambient lights), Z clipping, creation of perspective view and other functions.
Dynamic highlighting and object selection is managed by AIS (Application Interactive Services). This package is a high-level interface that offers access to the lower-level presentation and selection services. Additionally, AIS extends the underlying functionality with selection filters for high-level control over the interactive selection results.
Graphic algorithms
Open CASCADE Technology provides ready-to-use graphic algorithms that can help you to build a graphic presentation of geometric models (shapes) and discrete objects (meshes). Shaded solid, wire frame and HLR (Hidden Line Removal) representations are supported for shapes, while meshes can appear in shaded, wireframe or shrink modes.
Interactive selection
The selection algorithm implemented by Open CASCADE Technology is independent from presentations and is used for efficient interactive selection of 2D and 3D objects in the 3D viewer. The algorithm deals with 2D projections of selection primitives (sensitive entities) onto the view plane. Applications can decompose their objects into predefined or custom sensitive entities and thus achieve the required selection behavior.
---