DMU Reviewer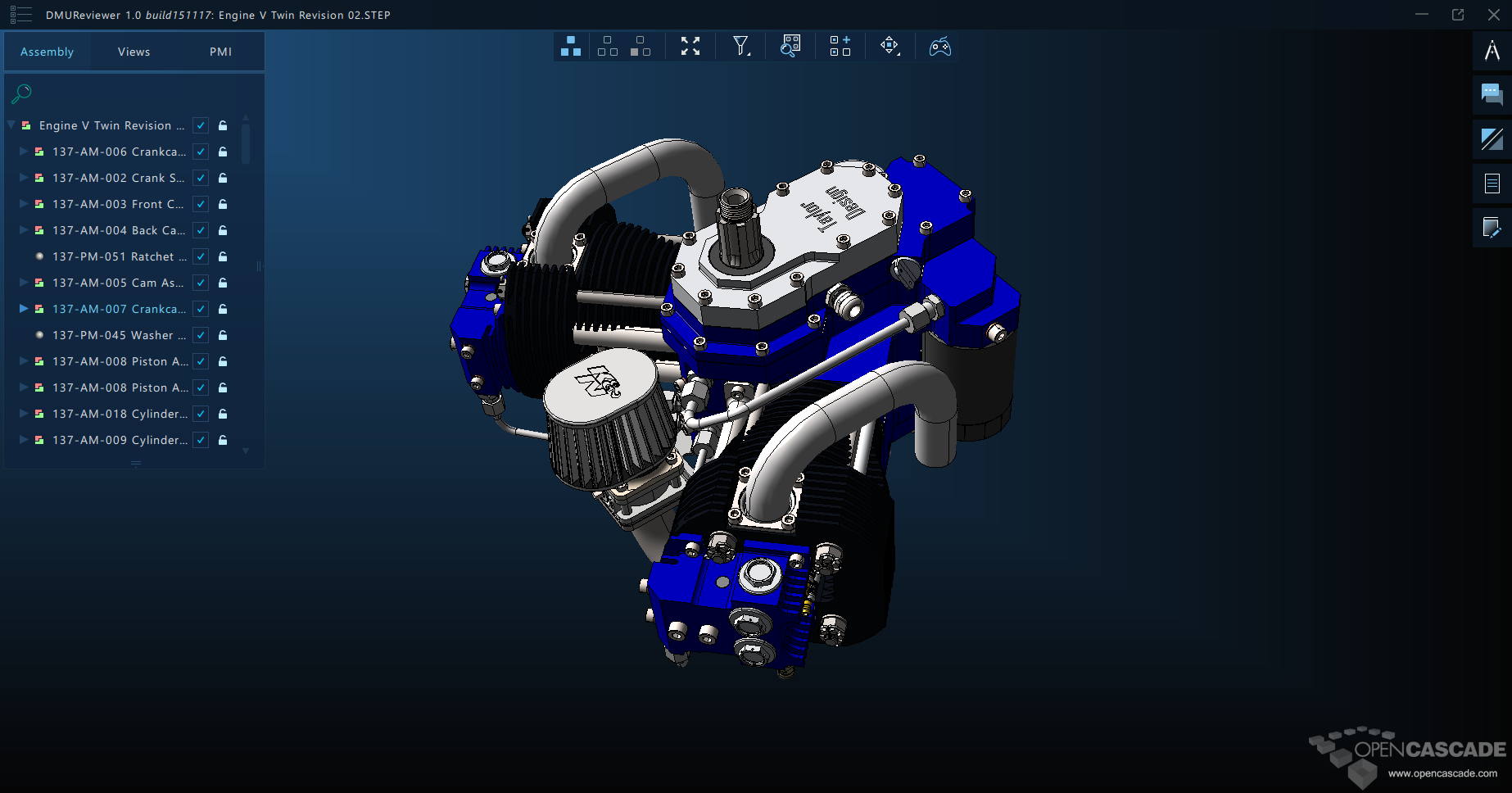 DMU Reviewer
The DMU Reviewer is a product developed by OPEN CASCADE SAS for users who need to open and view ready-to-use 3D and 2D models from STEP files.
The DMU Reviewer allows efficient and quick digital mock-up review using a number of powerful visualization and navigation tools.
With the DMU Reviewer you can take all kinds of measurements on your model, make annotations and capture snapshots.
The current application version supports STEP, ACIS, DXF and internal XBF formats.
Saving to XBF gives additional benefits such as adding notes (comments) in text or graphical format to each model part.
The DMU Reviewer is available as a desktop Windows application as well as for Windows tablets.
Following features are available:
 Support of measurements, annotations, clipping planes, views coming from STEP files
 Making different measurements
 Attaching notes to parts and sub shapes including text, pictures, document attachments
 Advanced filtering of the geometry based on attributes attached to the parts
 Creation and management of clipping planes and views